Technical Articles & Tips
Useful Manuals & References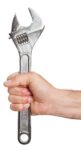 For members, the Tech-Committee has a collection of tools suitable for repair and maintenance of our MGs. These tools are regularly used and may be available at an upcoming Tech-Session. They are available for "check out" by the membership. Check the
events page
for upcoming events.
These items are lent at no charge to members, on a hand receipt. They Include:
Compression Tester (SunPro)
DC Power Timing Light (SunPro)
Engine Hoist (heavy-duty)
Exhaust Gas Analyzer (Gunson)
Fault Diagnosis Svc Manual (Lucas)
Grease gun (LubriMatic)
Heavy Duty Gear Puller
MGB/C Diff Drain Plug Wrench
Multi-carb synchronizer (Uni-Syn)
Snap Tool (not for lift-a dot)
SU Carb Videotape (for H, HS, HD, HIF)
Tach/Dwell/Voltmeter (Craftsman)
Technical Booklet (University Motors, Ltd.)
Wheel alignment gauge
Drink Cooler
Should you like to borrow one or more of them, please email Jim Spurgeon or call him @ 703-680-6774.
Also available:
Vehicle trailer for loan. Open trailer with electric winch available for personal use (no commercial use). Available to club members and located near Mt. Vernon. If you are not comfortable or do not have a vehicle that can tow a trailer, let Ed know and he will help. Also available for loan, tools for cutting holes in carpet & vinyl, scissor-lift also available for use by members. Contact Ed @ 703-310-4097 or 703-606-2931.
Kevin Richards is offering to assist with any members with engine rebuilding needs. For any required machining, he has a fine machine shop in Culpeper that does excellent work. He can also ferry any parts back and forth to Gainesville where his fire station is located. If you need engine work, call Kevin @ 703-244-9758.